Reviews & Testimonials
Read or Leave Reviews for J&K Air Conditioning & Heating.
We are including links to review us on Google, or to create a review to be displayed on this website.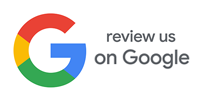 J & K Air Conditioning
Average rating:
19 reviews
Feb 27, 2020
Wonderful Customer Service
City & State:
Wheaton, MD
Thank you to J&K for being honest, reliable and quick about helping us in our time of need. They have wonderful customer service and offer great rebates as well as affordable maintenance programs!
Sep 15, 2019
Happy!
City & State:
Arlington, VA
I called this company for a rental property. I selected them based on google reviews from clients that highlighted the repairs done on their AC unit by J&K in lieu of AC replacement done by other companies. My preference is a company that is willing to repair and not so quick to replace. They did just that. Kyle showed up at my place and was very personable and flexible. He quickly diagnosed the issue with the AC and was there for maybe 15 minutes (assessment and repair). Done! Happy tenant, happy landlord!
Aug 11, 2019
Very Professional
City & State:
Bethesda, MD
J & K Air Conditioning & Heating services my AC/heating system for the last 10 years or so. Very professional, they come the same or the next day (depending on the urgency) and offer quality service at reasonable prices. They just replaced my AC/heating system with the new one, and all was done within a week of the first contact, offered detailed advice and help with energy rebates. All interactions were easy and pleasant. Highly recommend this company for all cooling-heating problems.
Jul 25, 2019
Couldn't Be More Satisfied
City & State:
Silver Spring, MD
Kyle has been actively taking care of our heating and air conditioning for over 10 years and we couldn't be more satisfied. He's kept everything in tip top working order.
Jul 10, 2019
VERY Reasonably Priced
City & State:
Gaithersburg, MD
Great company. Called in a problem at 8am and Kyle was onsite before noon. Problem fixed in less than 30 minutes and VERY reasonably priced.
Jun 15, 2019
Highly recommend
City & State:
Rockville, MD
Very knowledgeable and courteous. Found the problem right away and did not try to sell like the last company we used. I highly recommend this company.
May 1, 2019
Great Customer Service!
City & State:
Germantown, MD
Great customer service! AC stopped working and they came out the same day to fix it. When it stopped working again they didn't hesitate to return after 5pm to get it running! Couldn't ask for better service!

Update:
2 years later, AC has continued to work without issue.
Apr 27, 2019
Very responsive and professional
City & State:
Rockville, MD
Very responsive and professional. I had both my AC and Heat replaced. They gave me a great price and so far very happy with the product. Would definitely use again.
Aug 16, 2018
Thorough Service
Upon a recommendation from a friend, I tried J&K and was thrilled at the thorough service and professional work that was done. They wrote in detail what they did and spent much time making sure everything was in order.
Jun 7, 2018
Thumbs up
City & State:
Rockville, MD
Honest and reliable.
May 9, 2018
Great family business!
City & State:
Silver Spring, MD
Wow! What can I say about J&K? We have been using their services for almost fifteen years. They changed out our old heater for a Carrier about ten years ago. Never had an issue. Great deal, too. Then, they kept our thirty year-old central A/C unit running smooth for years, until finally upgrading us to a nice big Lennox. Kyle has done most of the service and installation himself. You couldn't ask for a nicer, or more knowledgeable, guy. We wouldn't go anywhere else for our HVAC needs. Great family business!
Apr 30, 2018
Unconditionally Recommend
City & State:
Rockville, MD
We have been using J&K air conditioning and heating for over thirty years. We have always been extremely satisfied with their service, cost, responsiveness and recommended products. The routine maintenance contracts that we purchase annually give us peace of mind and insure the timely and thorough maintenance of our heating and A/C units. We unconditionally recommend J&K.
Feb 8, 2018
Awesome!
City & State:
Chevy Chase, MD
These guys are awesome! We had no heat and they were here within about 30 minutes of us calling. Luckily it was an easy fix and the house is slowly warming up. Thank you again for the prompt, courteous and professional way you handled our heating problem!!
Dec 6, 2017
Can't do any better
You can't do any better than Kyle and his crews. Honest and very reliable. We have used them for years.
Sep 7, 2017
Would Use Them Again
City & State:
Silver Spring, MD
I'd give them an "A" overall. There wasn't that much to it, they checked my heat pump to make sure it was working properly, It took one guy about 20 minutes. I would use them again. I've been using them for many years.
Jul 13, 2017
They are awesome
City & State:
Bethesda, MD
They have done my air conditioning and heating for twenty years. They are "A" everytime, that's why I've been using them so long. They are awesome. I have a service contract through them. I will always use them. As long as they are around I'm using them.
Jun 12, 2017
100% Satisfied
City & State:
Gaithersburg, MD
I am 100% satisfied with the service I received from J & K Airconditioning. Scheduling was easy, and they called ahead of time to remind me and confirm the appointment. I had a 3-4 hour time frame during which they would arrive and they were at my house and ready to work within the 1st hour, which might seem long to some people, but in my experience that's better than I can usually hope for when it comes to having a time frame. Their worker (I'm terrible with names, unfortunately) was very friendly and professional. My system has been having trouble keeping the 2nd floor of the house cool, and I'm a new home owner so I had a lot of questions, but he was patient and listened to every single one. He took the time to explain things to me and talk about what the problem was. Unfortunately, he determined that the main issue is that my air flow unit is over 30 years old and that my AC unit was installed separately causing my whole system to run inefficiently; all of which was not something I could get addressed that day. But he took the time to talk to me about things I could do to help alleviate the problem in the meantime and explained that when I replace it I need to be sure to replace the AC unit as well. He also let me know about several programs through my power company that would provide some reimbursement for when can I upgrade my system. He also determined that I was low on refrigerant and needed about a pound added. He was able to replace that for me right away. I have an older system so the refrigerant was actually the bulk of my total cost. All together I paid $98 for the inspection and labor and $150 for the refrigerant.
Mar 19, 2017
Go-to Guys for HVAC Issues
City & State:
Gaithersburg, MD
A/C unit went kaput on first really hot day of the season. Kyle ( The K in J&K) was super responsive, very helpful, and solve the problem quickly. I am now a chillin' & happy customer. Also, very reasonable price (at least compared with others in the area), and nice friendly response from J&K office person.

We recently moved here from NY, and these guys are now my go-to for HVAC issues.
Jul 27, 2016
Great!
City & State:
Wheaton, MD
Great! I called around 3:00/3:30 to see if they could come out and they were able to get someone here by 6:00 which was amazing. We have been using J&K for 6 years and in fact use them because the prior owners had used them for years as well. Service is always professional, the people they send are friendly, knowledgeable and responsive. The person on the phone is great too, very friendly and called me back when she said she would.